Sebastian Mai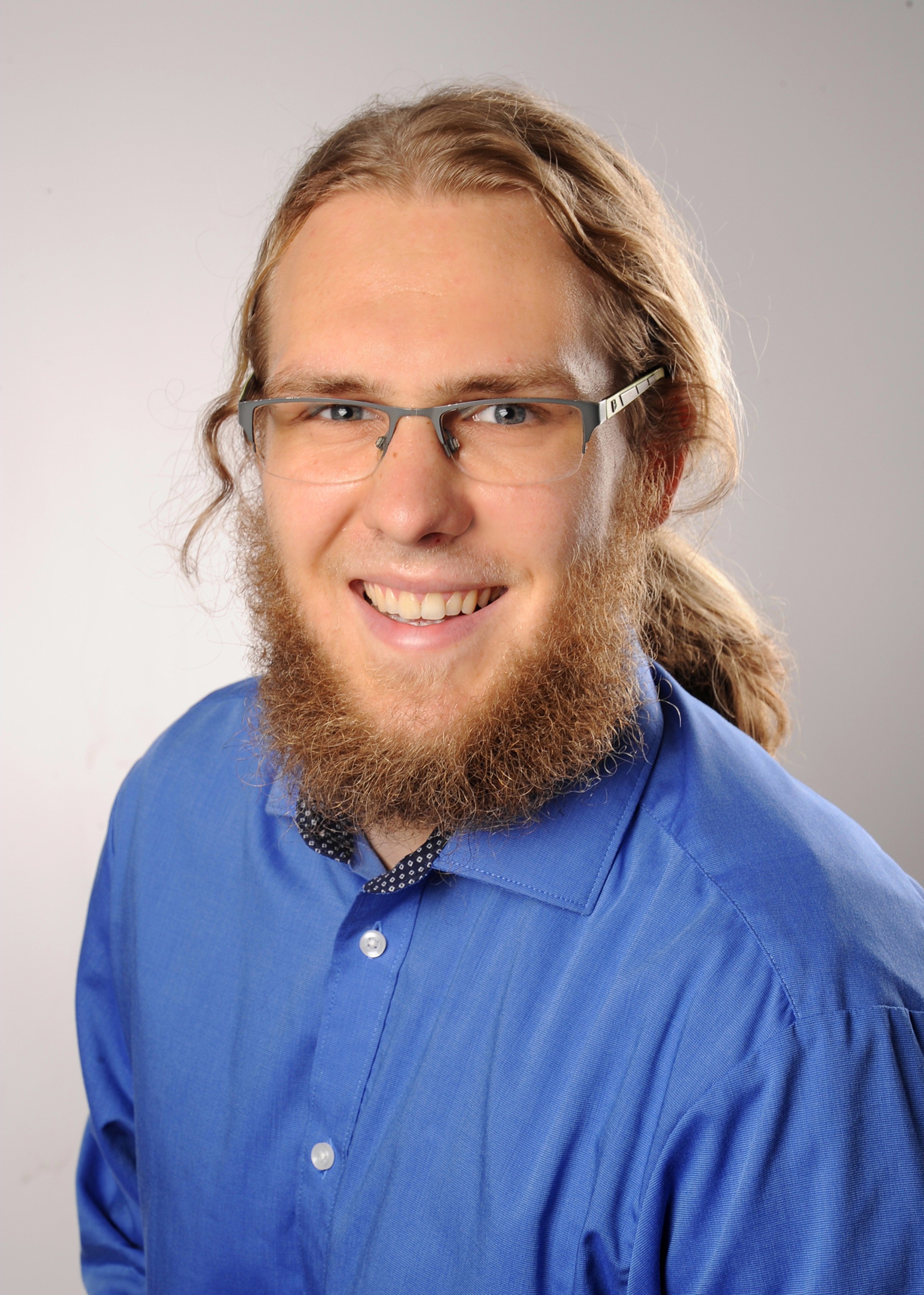 Sebastian Mai
Faculty of Computer Science
Chair of Computational Intelligence

Universitätsplatz 2, 39106 Magdeburg, G29-013
Sebastian Mai studied computer science in Magdeburg beginning in the B.Sc. in 2010 and graduating as M.Sc. in 2018. During that time he designed and manufactured the FINken robots for Flying swarm and was a memeber of Netz 39 e.V. Now he is working as a research and teaching associate. His main areas of research are Swarm Intelligence and Robotics.
Research Direction
I study swarm robotics in theory, simulation and on real hardware. The goal of my research is to find navigation strategies of individual robots with local communication which lead to optimal behaviour for large groups of agents.
Publications
Sanaz Mostaghim and Sebastian Mai
Sebastian Mai and Sanaz Mostaghim
Modelling Pathfinding for Swarm Robotics
In: Dorigo M. et al. (eds) Swarm Intelligence. ANTS 2020. Lecture Notes in Computer Science, vol 12421. Springer, Cham. 2020.
Jens Weise, Sebastian Mai, Heiner Zille and Sanaz Mostaghim
On the Scalable Multi-Objective Multi-Agent Pathfinding Problem

2020 IEEE Congress on Evolutionary Computation, CEC 2020 - Conference Proceedings
Sebastian Mai, Heiner Zille, Christoph Steup and Sanaz Mostaghim
Online Optimization of Movement Cost for Robotic Applications of PSO
Published at EPIA conference on Artificial Intelligence 2019, September 2019
Sebastian Mai, Heiner Zille, Christoph Steup and Sanaz Mostaghim
Multi-Objective Collective Search and Movement-based Metrics in Swarm Robotics

ACM Genetic and Evolutionary Computation Conference (GECCO) Companion, Pages 387-388, ACM, Prague, Czech Republic, July 2019

--> Link
Sebastian Mai, Christoph Steup and Sanaz Mostaghim
Movement-based Localisation for PSO-inspired Search Behaviour of Robotic Swarms
Accepted at the 11th International Conference on Swarm Intelligence (ANTS 2018), Rome, Italy, October 2018
Sebastian Mai, Christoph Steup and Sanaz Mostaghim
Simultaneous Localisation and Optimisation for Swarm Robotics
Accepted at 2018 IEEE Symposium Series on Computational Intelligence (SSCI), December 2018
Profiles on other Sites
https://orcid.org/0000-0002-2255-3277
Lectures and Tutorials
Tutorials for Swarm Intelligence Winter 2018/19
Seminar Swarm Robotics, Summer 2019
Team Project Driving Swarm, Summer 2019
Tutorial for Swarm Intelligence Winter 2019/20
DE-Project: Multi-Robot Navigation for Driving Swarm Winter 2019/20
Team Project: Localisation and Sensor fusion in Driving Swarm Winter 2019/2020
Seminar "Hot Topics in Computational Intelligence" Bachelor, Summer 2020
Seminar "Hot Topics in Computational Intelligence" Master, Summer 2020
Tutorials for Swarm Intelligence Winter 2020/21
Teamproject: Perception and Representation of Obstacles in Driving Swarm
Teamproject: Evolutionary Robotics with Driving Swarm
Supervision of Thesis Projects

Alexander Tracht
Evolutionary State-Machine Robotics on TurtleBot3
Bachelor Thesis, OVGU

Supervision: Sanaz Mostaghim

Advisor: Sebastian Mai

September 2020
Nico Winkelsträter
Bachelor Thesis, OVGU

Supervision: Sanaz Mostaghim

Advisor: Sebastian Mai
December 2019
Bachelor Thesis, OVGU
Supervision: Sanaz Mostaghim
Advisor: Sebastian Mai
July 2019
Markus Hempel
Bachelor Thesis, OVGU
Supervision: Sanaz Mostaghim
Advisor: Christoph Steup and Sebastian Mai
February 2019